Aaaaaaaaaaaaand here we are once again, faithful readers, the unconventional, less-than-cool, but straight-from-the-heart second annual Up to the Minute Awards. No preamble needed, no kettle drum pomp and circumstance to be found. Your host of the festivities presents these illuminous bestowments from the courtesy of his flannel pants and Mouth of the Architect shirt that was slept in the night prior. The after party is in each and every one of your basements or main listening stables, and with that, let's pay homage to the late, great Jackie Gleason...

Aaaaannnd aaaaaawaaayyyyyyy weeeeeeee goooooooooooooooooo!




Best Metal Album of 2009:

Mastodon - Crack the Skye




Best DVDs:

Iron Maiden - Flight 666
Thin Lizzy - Are You Ready?
Voivod - Tatsumaki: Japan, 2009
Woodstock 40th anniversary edition
Dee Dee Ramone - History On My Arms
ZZ Top - Double Down Live: 1980 & 2008
The Moody Blues - Threshold of a Dream: Live at the Isle of Wight Festival




In the Welcome Back Kotter Club for 2009

Ace Frehley
Anvil
Whiplash
Living Colour
Coalesce




Torturer's Choice aka Worst Song of the Year (and coincidentally, Parental-Chosen Worst Role Model)

"Party in the USA" by Miley Cyrus




Most Juvenile Song You Still Can't Avoid Singing

"Pussy" by Rammstein




Cha-Ching My Bling-Bling Sellout Award:

Black Eyed Peas




Favorite Non-Metal Album of 2009:

Depeche Mode - Sounds of the Universe
Air - Love 2
Calder Quartet - Transfiguration
The Mars Volta - Octahedron




Metal Meltdown Award:

Megadeth - Endgame




Still the Champeens of Thrash After All These Years

Slayer



Since There's No New Opeth Album This Year, The Gothiest of the Goth Album

My Dying Bride - For Lies I Sire




Though We Were All Rooting for it to Be Heaven and Hell, The Doom Masters Award Goes Elsewhere...

Candlemass - Death Magic Doom




Trimming the Fat and Proving Prog Metal Can Be Something Less of a Wankfest

Dream Theater - Black Clouds and Silver Linings




Sludge-O-Matic Fun Fiesta of the Year

Kylesa - Static Tensions




The Holy Shit, These Guys Are Swimming in a Topographical Ocean Award

Between the Buried and Me




Black Metal as Alt-Art:

Brown Jenkins - Death Obsessed




Ding-a-Ding-Dang-My-Dang-a-Long Death Grind

The Black Dahlia Murder - Deflorate




Best Reissues

Subhumans entire back catalog
Halloween III: Season of the Witch soundtrack
King Diamond - The Spider's Lullaby
The Ocean - Fluxion




Coolest Metal Album Cover I Should've Voted For

Wolfmother - Cosmic Egg




Can't Believe it Didn't Reek:

Kiss - Sonic Boom




Space Groovin' Good Time Sing-a-Long Album of the Year

Powerman 5000 - Somewhere On the Other Side of Nowhere




Album from 2008 I'd Wished I'd Discovered Last Year Instead of This One:

Gonin-Ish - Naishiyo-Sekai



Most Metal Moment of 2009 by a Non-Metal Artist

Lady Ga Ga's bloody performance at the 2009 VMA's




Most Un-Metal Moment of 2009

The Dancing With the Stars orchestra playing Twisted Sister's "We're Not Gonna Take It" Oh, the humanity!!!




The Screw You Guys, I'll Do What I Like Album Award

Ian Gillan - One Eye to Morocco




Jingle Bells With Some Amp, Or Who Saw that One Coming this Holiday Season?

Halford III - Winter Songs




For the Honor:

Ross the Boss
Candlemass
Doro Pesch
Udo Dirkschneider
W.A.S.P.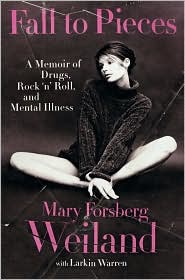 All Guts, No Glory

Mary Forsberg Weiland for her candid book Fall to Pieces, and her studies to be a rehab counselor




Most Cosmic Live Performance

Pelican and Isis




The First Great Metal Albums of 2010 (Already):

Sigh - Scenes From Hell
Overkill - Ironbound
Ihsahn - After




Best Franchise Reboot

Star Trek




Most Fucked-Up Film to Light a Doobie To

Gothkill




Cult Movie of the Year

Grace




Mainstream Metal Tube to Beat Now that Talking Metal is Relegated to Podcasting

That Metal Show




Best 'Toons

Star Wars: The Clone Wars
Metalocalypse: Dethklok
Spongebob Squarepants



Not Dissing the Talent, But Sorry Dude, You're Not Muhammad Ali

Chad Johnson, aka Chad "Ochocinco"




Most Feelgood Stories of 2009

Anvil
New Orleans Saints




The Great Big Ball of Suck

The Quickening Demise of Your Favorite Record Store, deathstroke provided by iPod




Still the Hottest Celeb in All of Hollywood

Jane Seymour




Ray's Craziest Interview of 2009

Lita Ford and Jim Gillette




Curtain Call, Please

System of a Down



The Band to Carry Metal Into the Future

Isis




Quite Possibly the Next Big Thing in Metal

Age of Evil




In Our Prayers

Ronnie James Dio